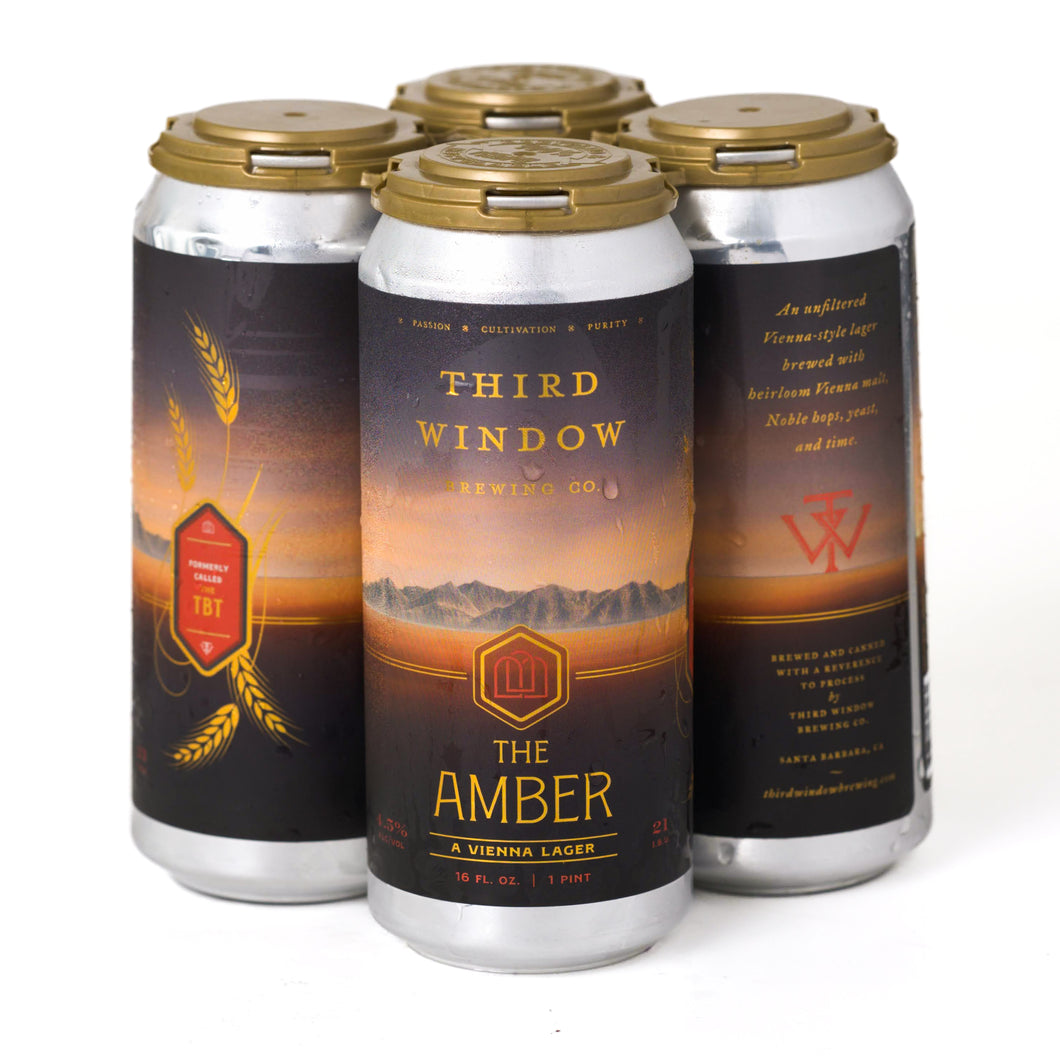 The Amber (4.5% ABV, 21 IBU) 4-Pack
Regular price $16.00 Sale
Between The Light and Dark there is The Amber. An unfiltered Vienna-style lager brewed with heirloom Vienna malt, Noble hops, yeast, and time.
Amber lager 5.1% ABV 18 IBU (4x16oz cans)
______________
We can only ship within California. Please select the correct shipping method for your bottle quantity at checkout.